Configuring Dictate+Connect (Dictamus) for iOS iPad and iPhone
Dictamus has been renamed Dictate+Connect and redesigned for iOS on the iPhone and iPad. If you use an earlier version setup instructions can be found here.
There is also an Android version.
To configure upload of voice files to a selected folder in a My Docs Online account use:
Settings (gear wheel icon) > Sharing > Add Sharing Destination > USA > My Docs Online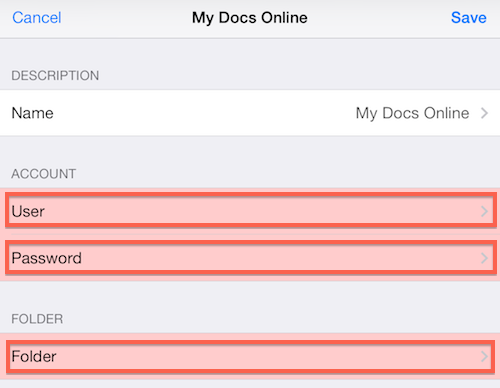 For Folder use the complete path including Group Name and all folders, separating with a "/". Dictate+Connect will handle spaces for you. In the example below the group name is "zinc".